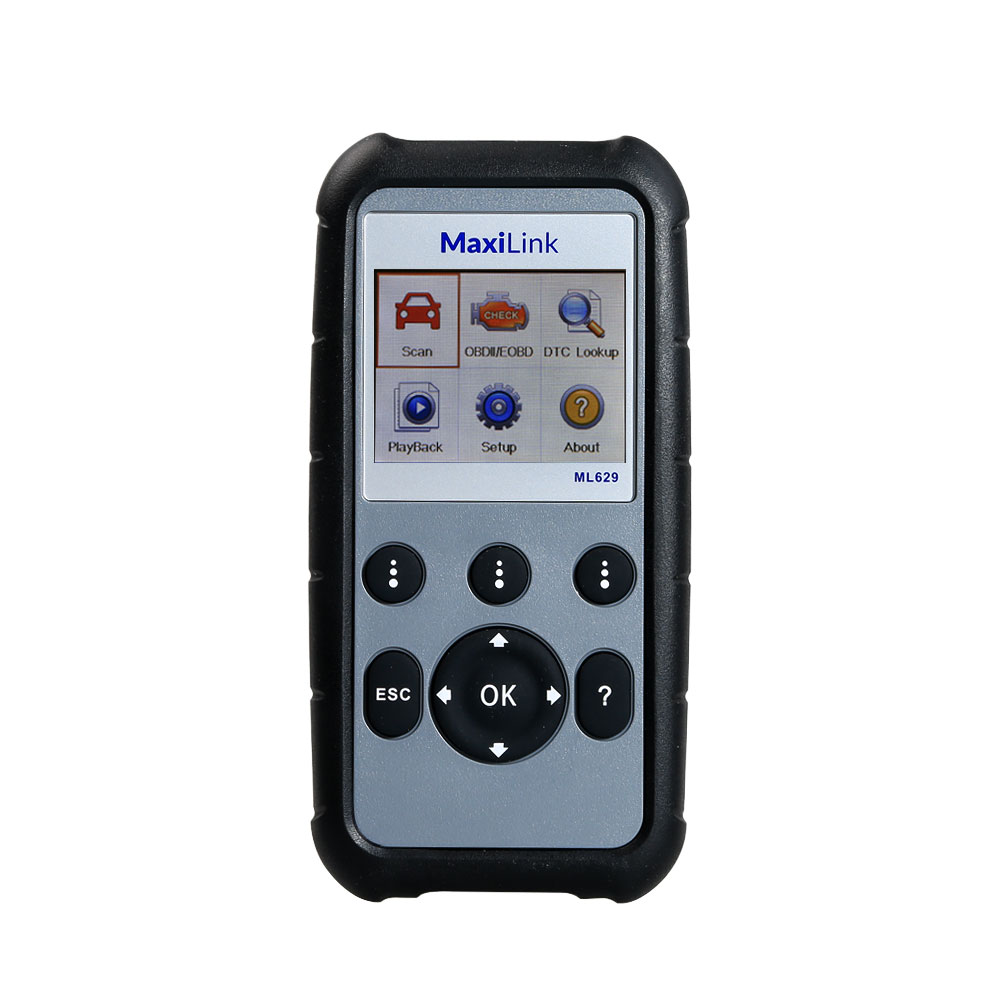 100% Original Autel MaxiLink ML629 ABS/Airbag/AT/Engine Code Reader Scanner CAN OBDII Diagnostic Tool
Looking for help? or Get More Discount
Please contact WhatsApp:
+1 850 888 8336
Weight: 0.40kg
Size (LxWxH):
18.30cm x 9.10cm x 3.30cm
Product Description
100% Original Autel MaxiLink ML629 ABS/Airbag/AT/Engine Code Reader Scanner CAN OBDII Diagnostic Tool
The ABS/SRS/Engine/Transmission + CAN OBDII MaxiLink ML629 is built to help you to determine why the Malfunction Indicator Light or the ABS/SRS warning light is on. Supporting all 10 test modes of OBDII test, ML629 provides you a complete diagnosis.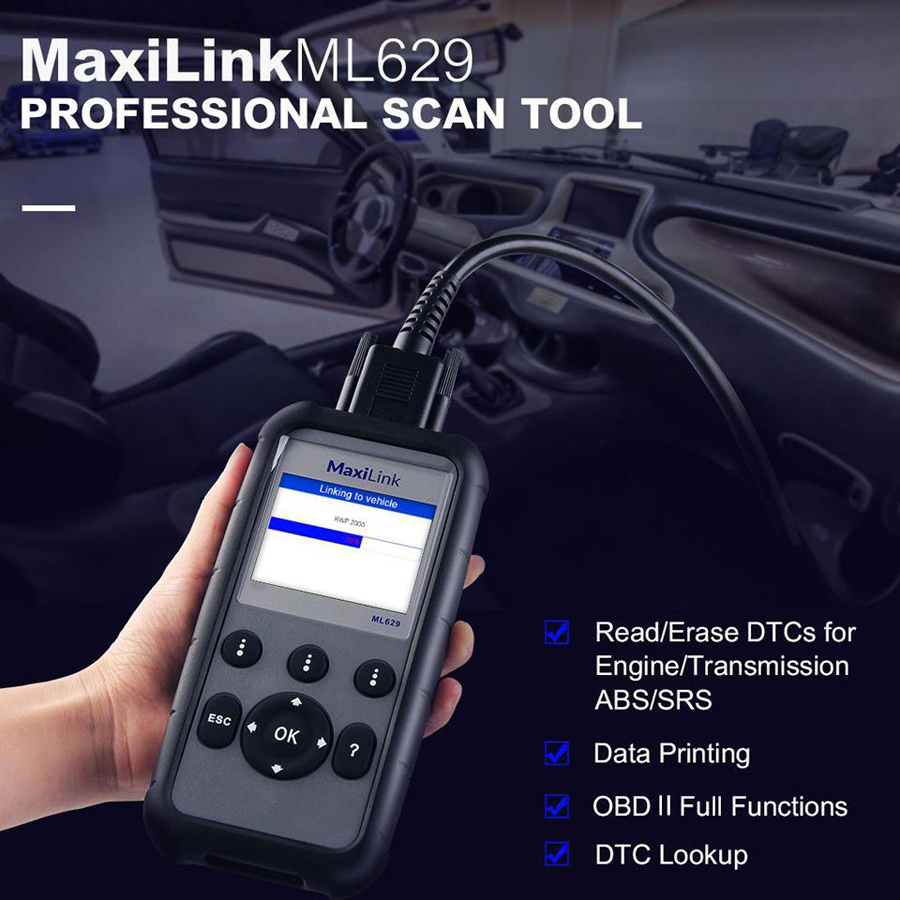 Autel ML629 Vehicle Coverage:

For GM, Ford, Mazda, Toyota, Lexus, Scion, Suzuki, Peugeot, Citroen, Fiat, Abarth, Lancia, Alfa, Honda, Acura, Subaru, Nissan, Infiniti, Chrysler, Renault, Dacia, Land Rover, Jaguar, VW, Audi, Bugatti, Skoda, Seat, Bentley, Volvo and Porsche, etc. For a detailed vehicle coverage list, please contact our sales support engineer.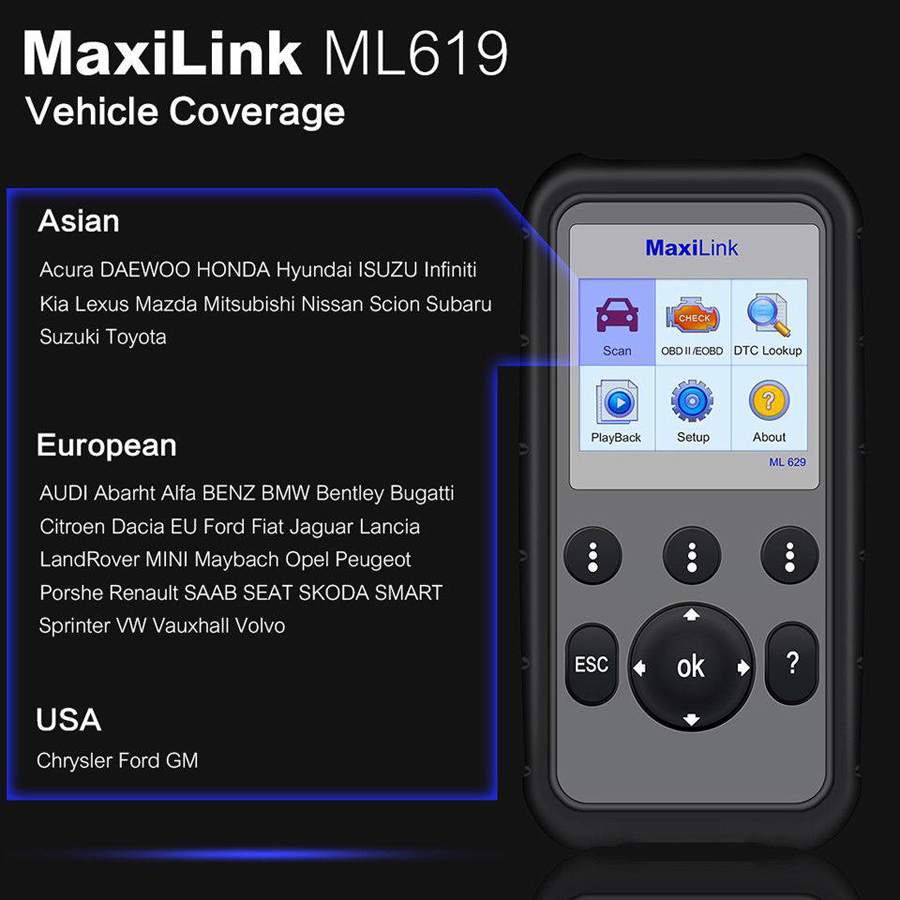 Autel MaxiLink ML629 Features:

1. Reads and erases DTCs for ABS, SRS, Engine and Transmission on most 1996 and newer major vehicle models ((OBDII & CAN))
2. Works on most 1996 and newer vehicles (OBDII & CAN) – domestic and import
3. Retrieves generic (P0, P2, P3, and U0), manufacturer specific (P1, P3, and U1) codes and pending codes
4. Turns off Check Engine Light (MIL), clears codes and resets monitors
5. Reads, stores and plays back live PCM data stream and live sensor data
6. Retrieves vehicle information (VIN, CALID and CVN)
7. Views freeze frame data
8. Graphs data
9. TF memory card for data backup and software update
10. Multilingual support – English, Spanish, French, etc.
11. 2.8" LCD with 320X240 resolution
12. Internet updatable via USB
13. Prints data via PC

ML629 Funcions Display: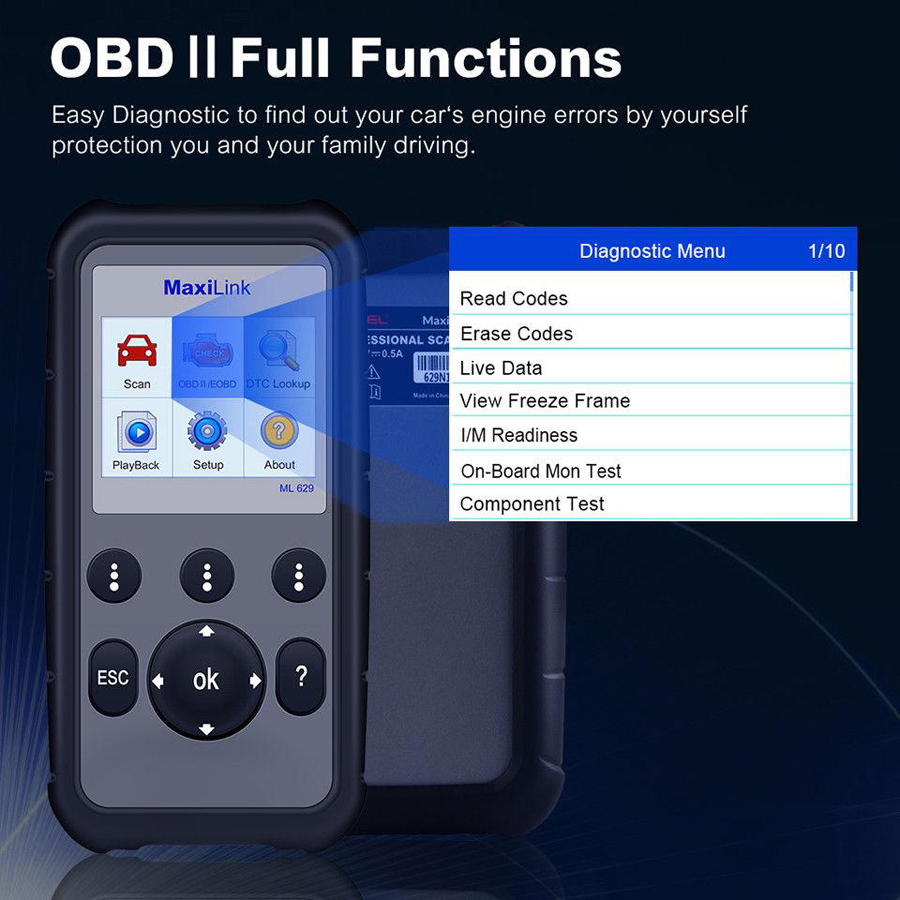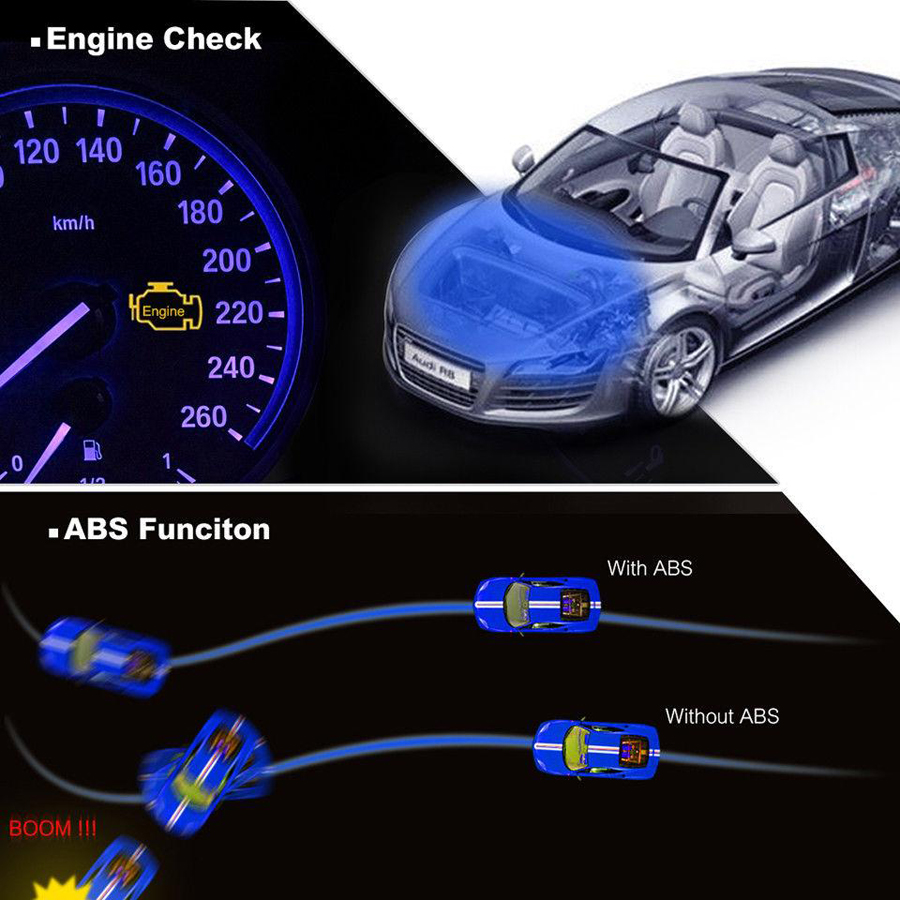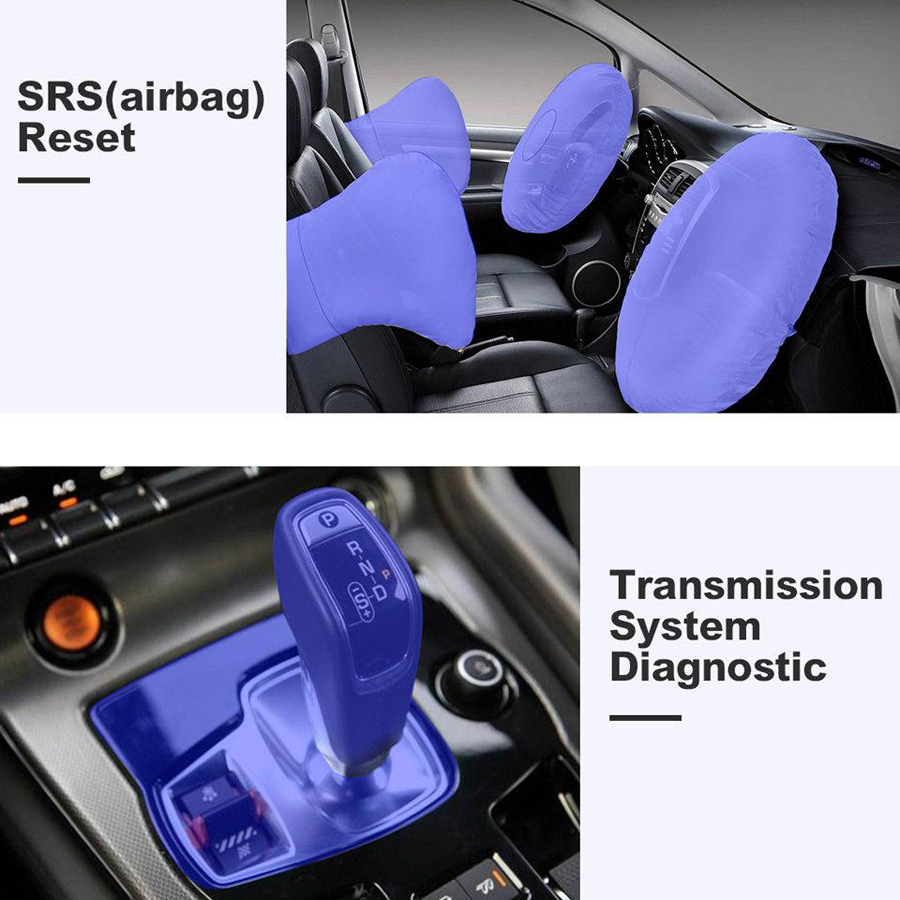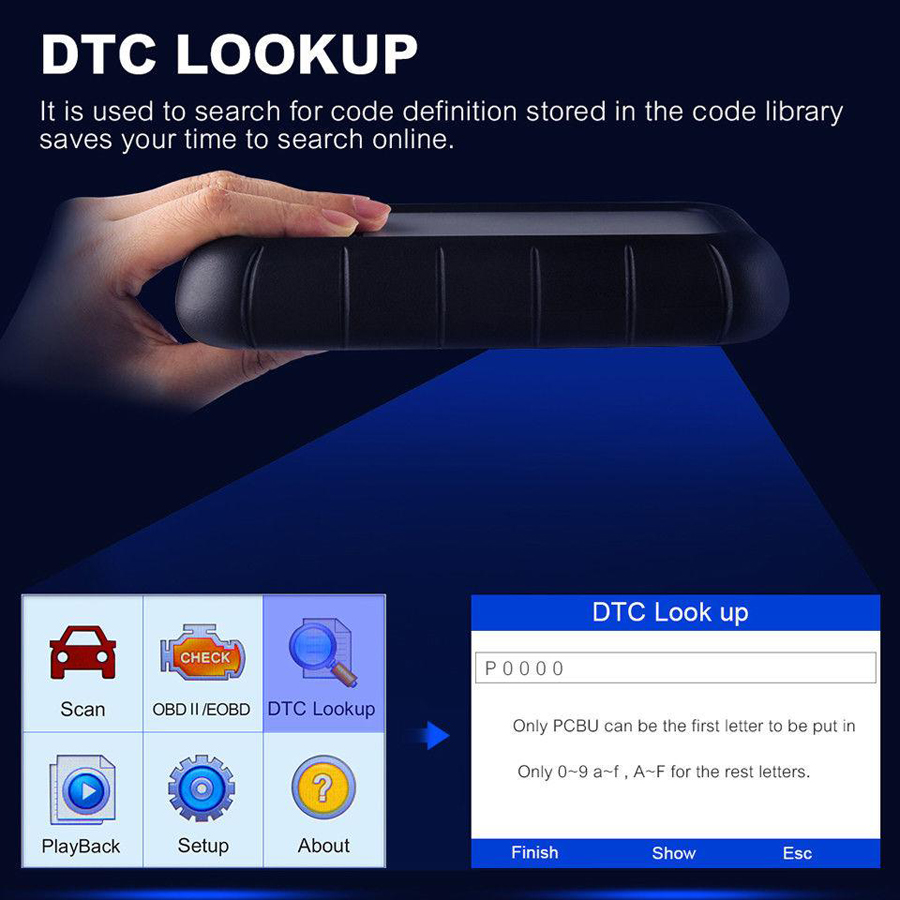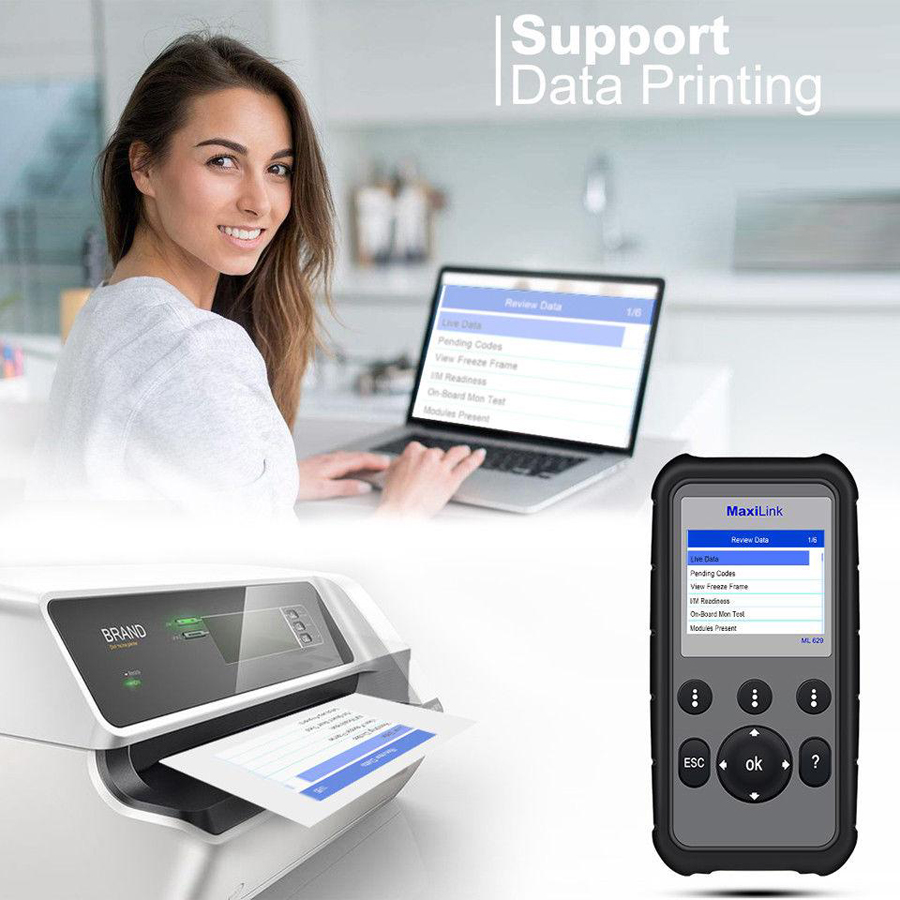 MaxiLink ML629 Support Language:

English Chinese French German Spanish Portuguese Janpanese Nederlands
Polish Korean Swedish Italian Russian

How to Set Autel ML629 Language?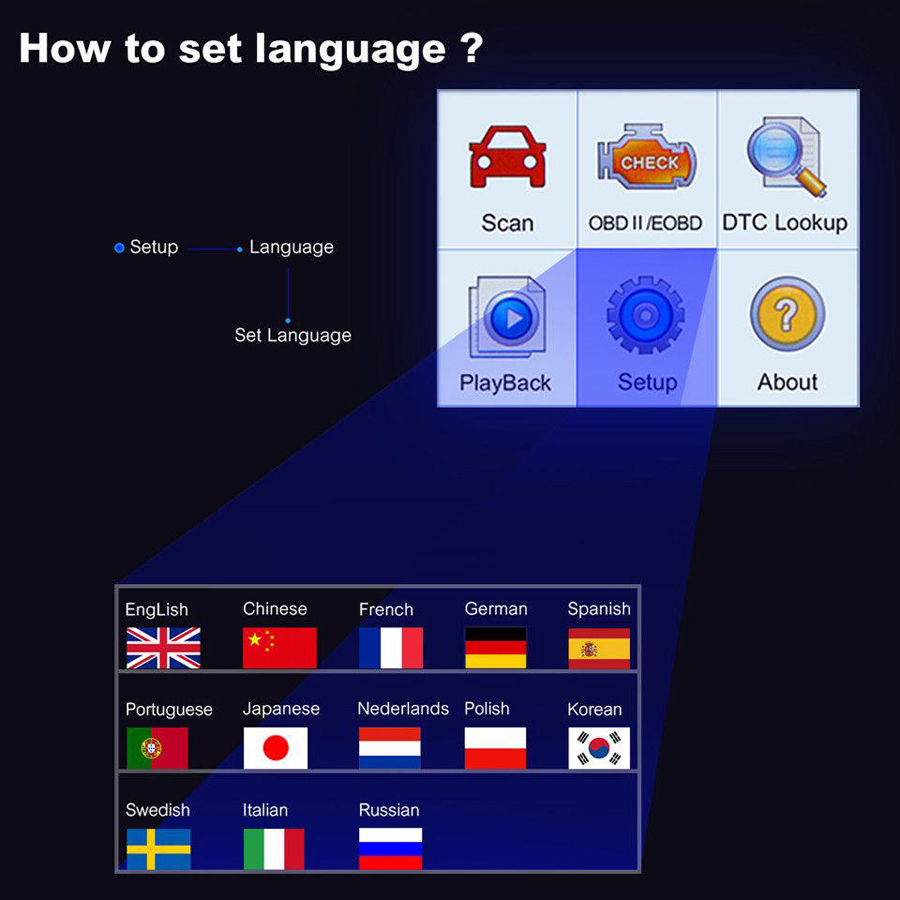 MaxiLink ML629 Specifications:

Display: 2.8-inch LCD (320 x 240 dpi)
Connectivity: USB mini 2.0 OBD II DB15
Operating Temp: -10°C to 60°C (14°F to 140°F)
Storage Temp. :-20°C to 70°C (-4°F to 158°F)
External Power : 8.0 to 18.0 V power provided via vehicle battery
Dimensions(LxWxH): 182.8 mm (7.2") x 90.9 mm (3.6") x 33.2 mm (1.3")
Net Weight: 247 g (0.544 lb.)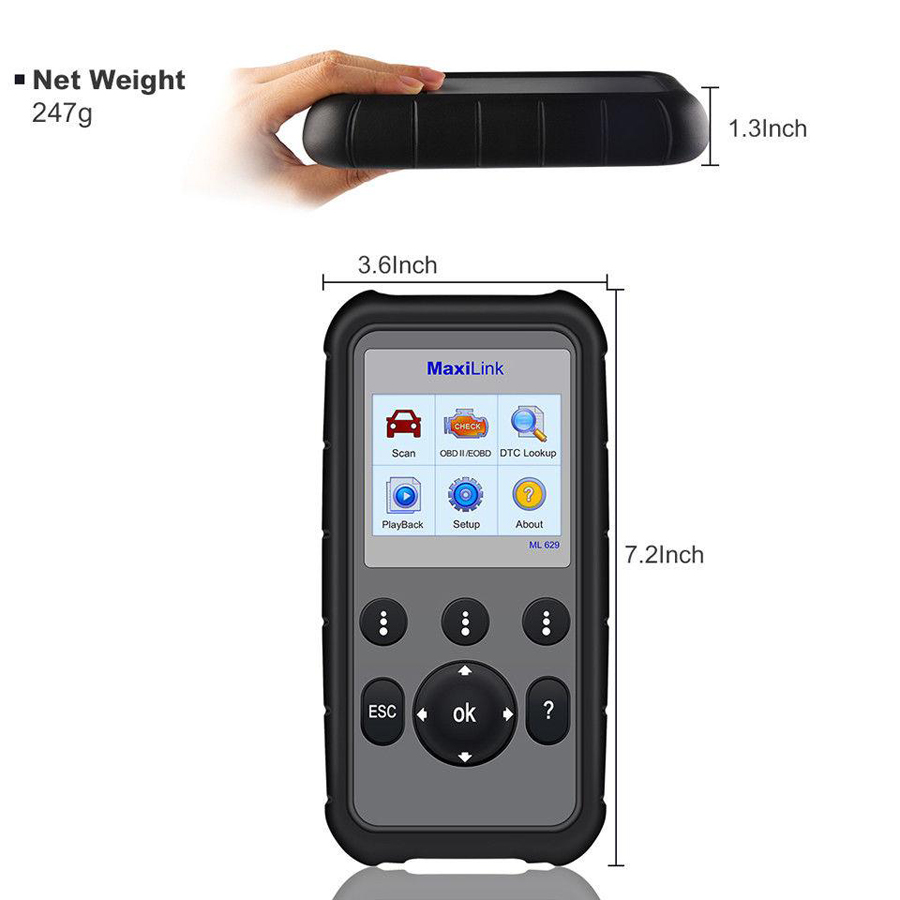 What's the Advantages of ML629 Compares with AL619 ?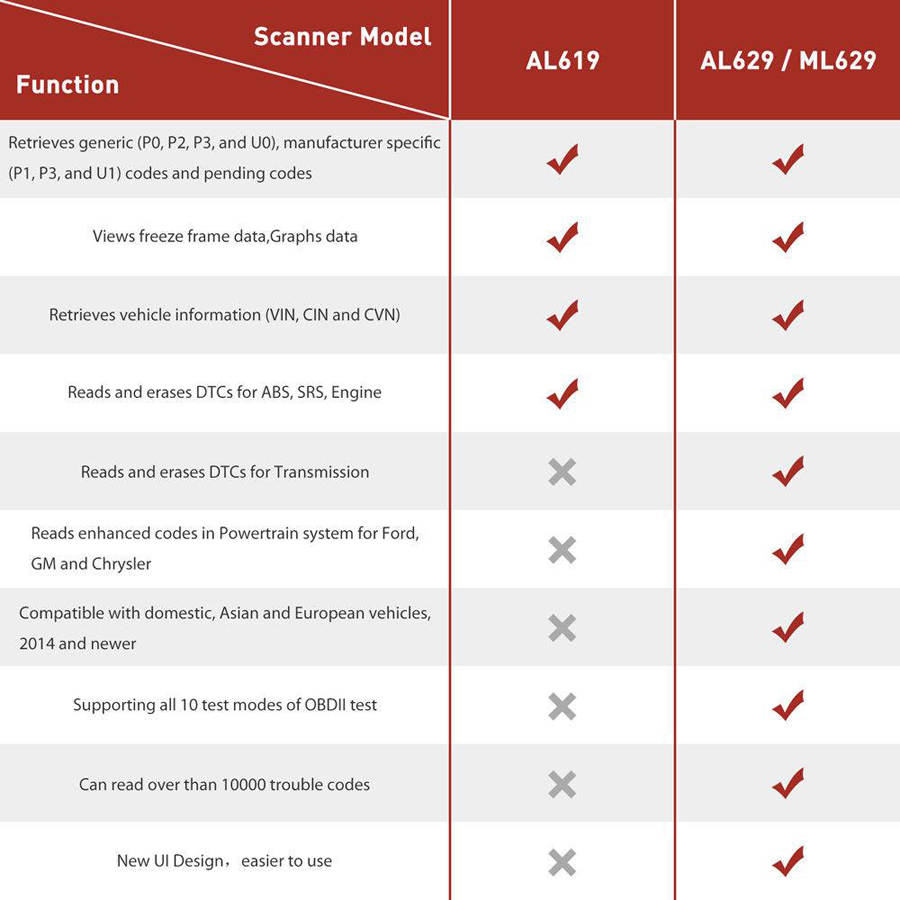 How to use a ML629?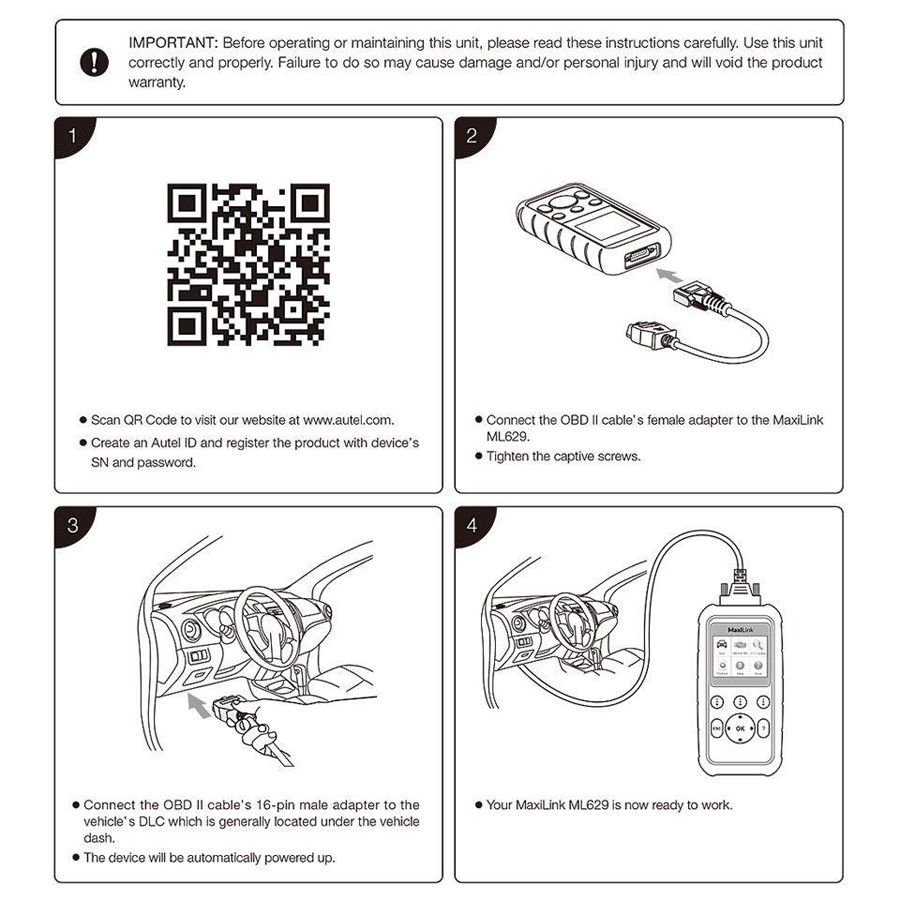 Autel MaxiLink ML629 Package List:

1pc x MaxiLink ML629 Unit
1pc x TF card
1pc x OBDII Cable
1pc x USB Cable
1pc x User Manual
1pc x Quick guide